Course Description
If you think that life is hard and painful, and you are here to suffer and compromise, it will become reality.
Lord Buddha says, " You will become what you think".
Lets then manifest only what we want. Learn the secret of true happiness using my unique 3 step Happiness Rewiring Formula - an ultimate blend of subconscious mind Reimprinting, meditation, mindfulness and law of attraction.
What to Expect?
In these 3 days, you will learn:
✓ How is our inner reality (the objective experience) responsible for happiness or unhappiness?
✓ How to explore the intense desires and find the purpose in life?
✓ How to get rid of negativity and create powerful inner beliefs for positivity?
✓ The power of Now - to remain stress-free and balance
✓ Improve your cognitive quotient
✓ How to make yourself bigger than any problem?
✓ How to implant the patterns of success and happiness in mind
Get 3 Online Courses FREE along with this course:
Meditational Rejuvenation
7 Most Effective Ways of Improving Confidence
How to Improve Your Mood in 10 Minutes?
What More?
Get Free access to my Bestseller ebook " 7 Secrets to Get Your Dream Life"
Get ready to start your journey to unlimited happiness.
PS: The results are not typical and vary from person to person. This formula has worked for me and I am sure if you implement this with an open mind and belief, it has the potential to change your life for good.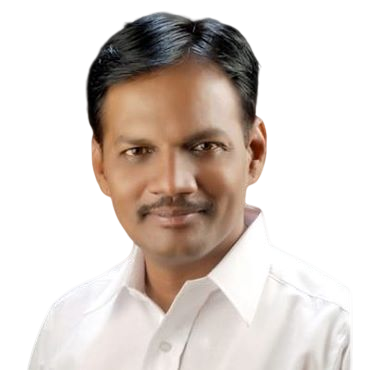 Hi, I'm [RAJESH CHAVAN]
About RAJESH 
RAJESH is an award winning Mind Coach, Star Mentor. 
He is having more than 20 years of experience in MIND, Brain & Subconscious Power Coach. 
After personally learning from top influencers like Sandeep Maheshwari, Dr.Y.K.Shinde. He has trained more than 8000 people on Mind & Brain Power and make them Happy,Wealthy and Successful in life. 
At the age of 22, he started his successful career in Coaching and Training and helping people to achieve their life's true purpose. 
He is Mission to help 100,000 people to achieve the Healthy, Wealthy,Successful and Happy lifestyle. 
Use this area for description text.